Brands
We Supply These Brands :
ABB
EMERSON
Honeywell
ROSEMOuNT
wika
YOKOGAWA
Samson
Fisher
ASCO
Ashcroft
cameron
siemens
About US
Sadra Firouzeh Arvand Co.
Sadra Firouzeh Arvand Co.
Sadra Firouzeh Arvand is an engineering and trading Company that was established originally in Iran with the aim of providing trading & engineering services for oil, gas, petrochemical ,power and energy plants, and other infrastructure industries. We rely on our experienced engineers in presenting achieving projects. In our Company, the process of handling inquiries from primary study to final delivery are carried out and controlled within a structural management framework. Our marketing team produce and submit reports on the projects which are already under implementation in the country and contact with consultant companies or end users to introduce Sadra Firouzeh Arvand Co. and its field of activities. Also, our technical team study the tender documents and prepare reports on the client's material purchase needs in several phases of contract. This helps the client have an overall view of the supply process. The great amount of services and products of Sadra Firouzeh Arvand Co.is in the areas of manual and control valves, instrumentation, pumps, compressors, safety equipment for storage tanks, wellhead equipment, a variety of process packages, and other equipment.
Connection

Establishing extensive and effective cooperation between end-users, clients, manufacturers, and suppliers

experience

Procurement requirements with the best price

quality

Providing high quality products and timely delivery

honestly

Strengthening our relationship by creating mutual trust
Custumers
Some of our valued customers ( End-Users Or Contractors )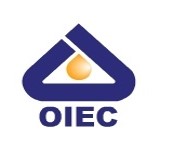 OIEC
OIL INDUSTRIES ENGINEERING & CONSTRUCTION
Oil Industries' Engineering and Construction (OIEC), incorporated in 1987, is a leading EPC contractor in Iran oil, gas and petrochemical industries.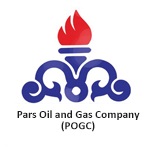 POGC
Pars Oil and Gas Company
subsidiary of National Iranian Oil Company (NIOC), was established in 1998. POGC's mandate is the development of the South Pars gas field and North Pars gas field respectively
EIED
Energy Industries Engineering & Design
EIED was founded to develop technical knowledge and applied sciences in the field of energy industries, mainly in oil, gas, petrochemicals and renewable energies, while moving towards a leading role in execution of EPC Projects.

NIOEC
National Iranian Oil Engineering and Construction Company
NIOEC, is responsible for the implementation of the Iran's infrastructure projects in the field of petroleum refining, petroleum and products pipelines and depots as well as Iran's joint venture overseas petroleum related projects.
NIDC
National Iranian Drilling Company
From a limited fleet of six drilling rigs in beginning of the 80′ to one of the Middle East most trusted companies in the field of oil & gas wells drilling, NIDC has a good history of technical innovation and development
NISOC
National Iranian South Oil Company
is a government-owned corporation under the direction of the Ministry of Petroleum of Iran, and operates as a subsidiary of National Iranian Oil Company.
leading general contracting and EPC contracting company in Iran specialized in design, fabrication, installation,commissioning and equipment/components mainly used in oil, gas, petrochemical, power plant, mine and cement industries.
IOOC
Iranian Offshore Oil Company
is one of the world's largest offshore oil producing companies. with over a half century of experience. The Company shares one third of Iranian oil export, operating in Iranian side of the Persian Gulf and Oman Sea .
SPGC
South Pars Gas Complex
The South Pars / North Dome field is a natural gas condensate field located in the Persian Gulf
NARGAN
NARGAN Engineers & Constructors
is an engineering, procurement, construction, and project management company with nearly 4 decades of experience in the design and development of industrial projects particularly in the oil, gas and petrochemical Fields.
FEFALAT
Faradast Energy Falat Co.
The company is engaged in the consultation, engineering design, construction, and procurement of oil, gas, and energy-based programs and projects.
pgpic
Persian Gulf Petrochemical Industries Company
was established in January 2008 in line with the implementation of Article 44 of the Constitution on the basis of Authorization No. 161681 of transferring commission to transfer the shares of 15 petrochemical companies
Certificates
ISO 9001:2008
Quality Management
ISO 9001 is the world's most widely recognized Quality Management System (QMS).
HSE
Health Safety and Environment
The Goal of Health and Safety Environment ( HSE) is to protect employees, the public, the environment and to comply with applicable laws and protect the Company's reputation.